An individual approach for each person. Increase your performance level. Comprehensive. Healthy. Needs-based.
WHAT IS
Performance Enhancement?
Per­for­mance Enhan­ce­ment, the holistic tre­at­ment princip­le of our prac­ti­ce is based on the­se four pil­lars. This princip­le requi­res an indi­vi­du­al approach with each per­son. With our expe­ri­ence, we offer you a per­so­na­li­zed plan that will bring you to your best per­for­mance in a healt­hy way. In regu­lar feed­back ses­si­ons, we can adapt the plan step by step even bet­ter to you and your needs.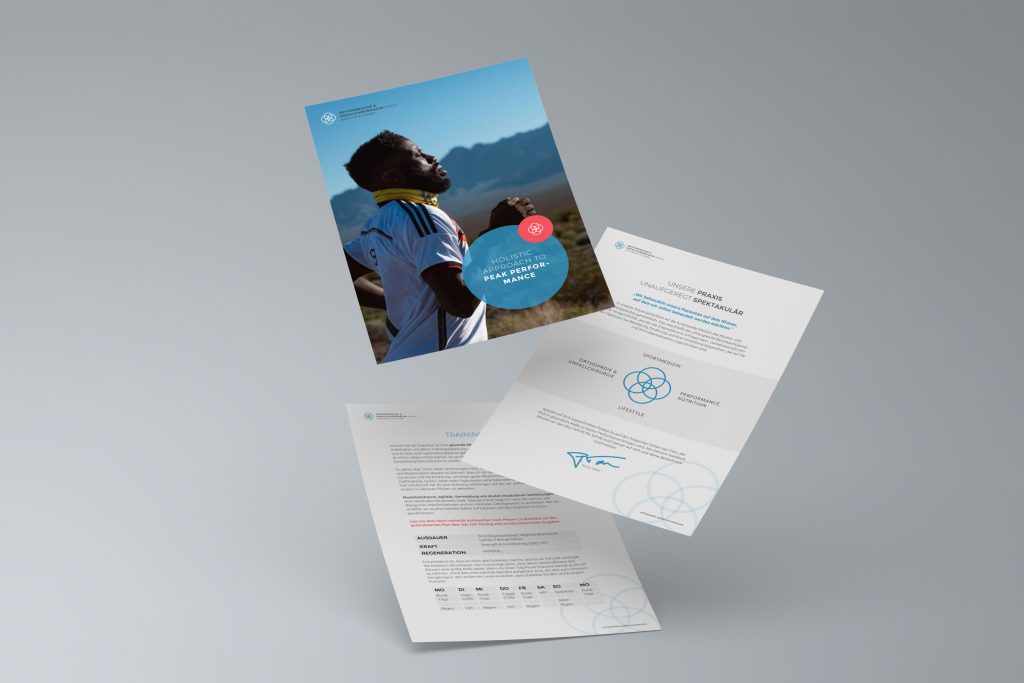 SCOPE OF SERVICE
Get­ting to know each other, com­mon defi­ni­ti­on of goals & tools (MINDSET)
Crea­ti­on of a per­so­nal trai­ning plan, trai­ning units con­si­de­ring strength, endu­ran­ce and reco­very (TRAINING)
Crea­ti­on of a per­so­nal reco­very plan (RECOVERY)
Crea­ti­on of a per­so­nal nut­ri­ti­on plan (NUTRITION)
Sum­ma­ry of the plan in the form of a PDF
Feed­back dis­cus­sion and adjus­t­ment of the indi­vi­du­al elements
For each person an individual approach.